Attention A T users. To access the menus on this page please perform the following steps. 1. Please switch auto forms mode to off. 2. Hit enter to expand a main menu option (Health, Benefits, etc). 3. To enter and activate the submenu links, hit the down arrow. You will now be able to tab or arrow up or down through the submenu options to access/activate the submenu links.

VA
»
Health Care
» Parkinson's Disease Research, Education and Clinical Centers
Parkinson's Disease Research, Education and Clinical Centers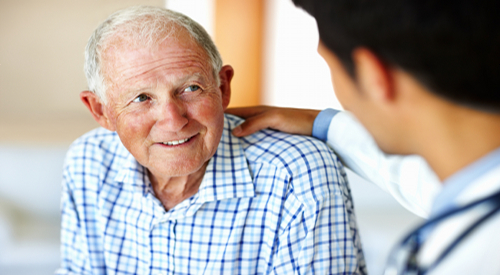 Getting Care
Learn more about getting care for movement disorders at a center near you.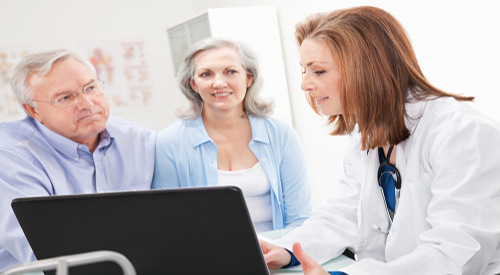 Veterans and Family
Get information about movement disorders for veterans and their family.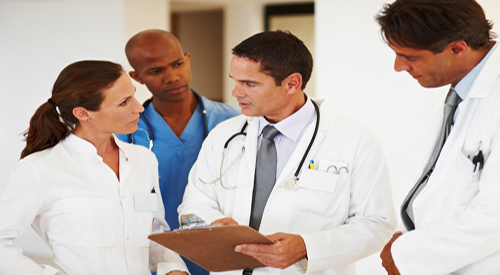 For Professionals
The PADRECCs have information about movement disorders and resources for professionals.


What is Parkinson's Disease?
Parkinson's disease (PD) is a chronic, neurological disease, commonly referred to as a movement disorder. It is caused by a loss of dopamine producing cells in the brain. Classic motor symptoms of PD include tremor during rest, stiff limbs, slowness of movement, and gait and balance problems that progress over time. Non-motor symptoms, such as sleep disturbances, urinary dysfunction, constipation, swallowing problems, mood disorders, and cognitive deficits, can occur as well. There is currently no cure for PD, however, many effective medications and treatment options are available.
More about Parkinson's Disease.
What about Parkinsonism and other Movement Disorders?
Notice: When you click on the links provided below, you will be leaving the Department of Veterans Affairs Website. The VA does not endorse and is not responsible for the content of any of the links listed below. Please refer to the VA's official disclaimer at: http://www.va.gov/disclaim.htm
The PADRECCs treat veterans with other types of movement disorders in addition to PD. "Parkinsonism" is the generic term used to refer to slowness and mobility problems that mimic PD. Movement disorders are a group of neurological illnesses affecting one's ability to produce and/or control movement. Other diagnoses commonly treated by the PADRECCs include essential tremor (ET), restless leg syndrome (RLS), dystonia, atypical parkinsonian disorders or "parkinson plus" syndromes (such as Lewy body disease (LBD), progressive supranuclear palsy (PSP), multiple system atrophy (MSA), and corticobasal degeneration (CBD)).
More about movement disorders.
What is a Consortium Center?

A Consortium Center is a VA clinic that offers specialized PD and movement disorder specialty care to veterans who cannot travel to a PADRECC. These Centers are staffed by movement disorder specialists or clinicians with vast experience and/or interest in the field of movement disorders. Currently, 51 Consortium Centers work collaboratively with the PADRECCs to ensure the highest level of care for all veterans.
Locate a Consortium center.
What is the National VA PD Consortium?
The National VA PD Consortium is a professional society comprised of VA physicians, nurses, therapists, and pharmacists with interest and expertise in the field of movement disorders. The Consortium was launched in 2003 by the PADRECCs to expand PD awareness and education across the VA Healthcare System. The Consortium offers peers networking, mentorship, education and training.
More about the Consortium.
Announcements
The VA Parkinson Report, Summer 2017 download newsletter
Patient Education:
Parkinson's Telephone Education/Support Conference - available Nationwide by telephone. Held 2nd Tuesday each month from 10-11am PT, 11am-12noon MT, 12-1pm CT, 1-2 pm ET. Call 1-800-767-1750 enter code 54321#. download 2017 schedule
Professional Education:
PADRECC Movement Disorder Series download FY 2017 schedule
Upcoming: Sept 14, 2017 - Cognition, Exercise and Parkinson's Disease download flyer

Scan-Echo from San Francisco PADRECC Click Here for upcoming 2017 schedule of provider education: Deep Brain Stimulation Case Studies, which you can view on your VA workstation.

Scan-Echo from Richmond PADRECC: Movement Disorder Topic. Contact: jackie.johnson2@va.gov for more info.
Web-based Independent Study "Mood Disorders in Parkinson's Disease: What's New?" available now through July 30, 2017
Press
Notice: When you click on the links provided below, you may be leaving the Department of Veterans Affairs Website. The VA does not endorse and is not responsible for the content of any content from outside the VA. Please refer to the VA's official disclaimer at: http://www.va.gov/disclaim.htm
July 2017: VCU and McGuire VA hospital are powerful partners for veterans - and the rest of us. The article first appeared in the Richmond Times-Dispatch July 9, 2017. Charles F. Bryan Jr., is a veteran and community leader. He is president emeritus of Virginia Historical Society and writes as a guest commentator for the Richmond Times-Dispatch. Dr. Bryan utilizes health care services from Southeast/Richmond PADRECC at McGuire VAMC in Richmond, Virginia. VCU stands for Virginia Commonwealth University and the Medical College of Virginia (MCV) is part of VCU.
June 2017: Restoring Movement for our Heroes and Our Community. This article about Deep Brain Stimulation (DBS) highlights the partnership between McGuire Veterans Affairs Medical Center and Virginia Commonwealth/Medical College of Virginia (VCU/MCV) in Richmond, VA. It features Dr. Kathryn Holloway, Neurosurgeon and Veteran, Charles F. Bryan Jr. who spoke together at a MCV Foundation meeting about the benefits of VA/VCU collaboration.

Sept 17, 2016 in Richmond Times Dispatch:Team will study eye-tracking device for diagnosing PD/VCU researchers recieve MJFF grant to study PD. Featuring Richmond/Southeast PADRECC Drs. Mark Baron and George Gitchel.

Aug 25, 2016: This week's VA Top Doctor: 500 Brain Surgeries in VA's blog-VAntage Point featuring Richmond/Southeast PADRECC Neurosurgeon Dr. Kathryn Holloway
July 26, 2016: "VCU Surgeon Ranked Among Nation's Most Active in Deep Brain Stimulation". Listen to National Public Radio (NPR) interview of Neurosurgeon Dr. Kathryn Holloway on NPR Science Matters. Learn about DBS surgery and Dr. Holloway's accomplishments at Virginia Commonwealth University and Richmond/Southeast PADRECC.
July 17, 2016: Read Charles F. Bryan Jr's Richmond Times Dispatch editorial "Loosening a demon's grip" about his Parkinson's journey, McGuire VAMC Richmond/Southeast PADRECC and his upcoming DBS surgery.
Nov 2015: Richmond PADRECC Neurosurgeon, Kathryn Holloway, MD presents "Deep Brain Stimulation: Restoring Broken Circuits" at Dissecting Science, Your Amazing Brain event. Watch here.
San Francisco PADRECC is first VA in nation to perform MRI Deep Brain Stimulation surgery. Read about it here.
What are the PADRECCs?
In 2001, the Department of Veteran Affairs (VA) created six specialized centers known as the Parkinson's Disease Research, Education, and Clinical Centers or "PADRECCs". These Centers of Excellence are designed to serve the estimated 80,000 veterans affected by PD through state-of-the-art clinical care, education, research, and national outreach and advocacy. The PADRECCs are staffed by internationally known movement disorder specialists, neurosurgeons, psychiatrists, psychologists, nurses, researchers, educators, social workers, and other PD experts. The PADRECCs are located in Philadelphia, Richmond, Houston, West Los Angeles, San Francisco, and Portland/Seattle. The PADRECCs assist veterans in effectively managing PD and other movement disorders by way of VA pharmacy benefits, physical, occupational, and speech therapies, medical equipment, surgical services, and other valuable resources.
More about the PADRECCs.